A better way to see who's responsible for damage.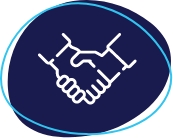 Increase trust
Put trust back at the forefront of your customer relationships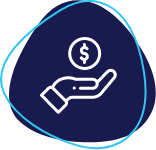 Reduce loss
Collect more $$ for damage without losing customers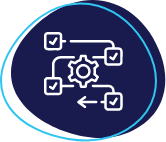 Refine process
Simplify your processes and add real, measurable value with We-Capture
What we understand about Freight and Logistics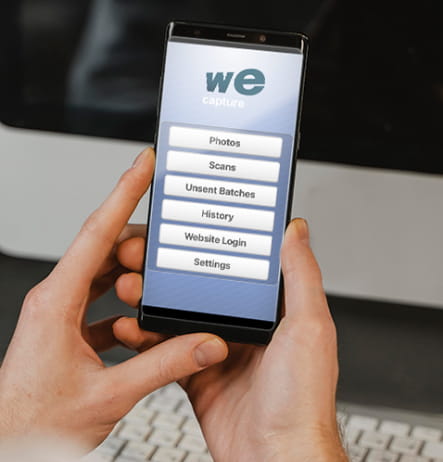 We know freight sometimes turns up damaged and often the purchaser, vendor or shipper are looking for someone to blame.
Most prudent companies are taking photos to protect themselves, albeit often only when they see damage.
Then it's someone's job to reference, store and later find these photos when you need them.
This all takes time to sort, download, file and email to clients.
The photos often use local storage.
And the worst(!) – sometimes photos are lost when devices are lost or damaged.
HERE'S HOW WE-CAPTURE REDUCES YOUR PAIN DEALING WITH PHOTOS
DEVELOPED FOR EASE AND SIMPLICITY
Extremely simple front-end photo capturing with powerful backend web based photo management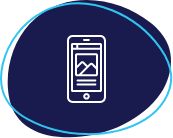 Convenience
"We-Capture" uses its smart device app to automatically reference, collate and download photos to your secure webserver site in real time. Local storage not required unless desired

Speed
Totally customisable, your app will fit your current work process and required photo references, all searchable within seconds from anywhere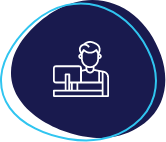 Transparency
Comes with option of granting access for customers to view their own photos and give supply chain complete visual transparency through the chain of custody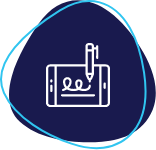 Efficiency
Feature rich including Container Number Recognition, Proof of Delivery (POD) including Sign on Glass, Barcode and QR code scanning
PRICING
Try free for 30 days
Monthly from
$75
per site
or a low per container/per load price.
Includes:
Customisation of your app and training
As many photos as required
App loaded to multiple devices
Multi access to stored photos
Ongoing innovations and updates
Email and Phone Support
THESE COMPANIES CHOOSE WE-CAPTURE
"Real Time" updates on unpacks..
The first thing we noticed was how much time it saved everyone. It's so much more efficient! Things that took hours, now take seconds. Everyone who needs access, has access, and people on one team don't need to bother people on another team to look up images and send them over. Another side benefit is knowing at glance how far away the team on the floor is from finishing. The photos send straight away so now we know exactly where they are at. We can't lose images now either; and there is no more guessing "whose SD card is this?" It's great!
No more expensive equipment loss..
Before We-Capture we were using cameras and SD cards, our staff were hard on the gear and the cost of replacement cameras was high. We-Capture has saved that expense and our staff really embraced the app based programme. Real time freight identification has meant staff are actually taking accurate photos rather than just snapping away at nothing Getting photos emailed to the client direct has saved valuable time for our customer service teams, not having to firstly upload photos into folders and then go looking for them when required. Customer enquiries on missing freight are effortless...
Read More
Saving 16 hours a week..!
Here's what we did before We-Capture: Use digital cameras to take photos of our import and export cargo loads, then removing the SD card, bringing it into the office, downloading to a PC, renaming the photos to align with the shipment detail, saving to a shipment folder and storing. The amount of time we used to waste transferring the photos from cameras was enormous, a process that would take up to 20 mins per container, and when you are dealing with 50 containers per week, that's over 16 hours weekly wasted. Now files are uploaded instantly through We-Capture so staff can get on with...
Read More
Simple to use, easy training…
Before using We-Capture our Teams were using standard cameras which created a very manual and time consuming process downloading photos from SD cards onto PC's, filing, renaming and forwarding to our clients. We-Capture eliminated all of this for us in one go, it was easy to set up and use, simple to train staff on and provides our clients access to their database where they have unlimited access to their photographs as often as they require. We look forward to continuing our long standing relationship with Clif and the Team at We-Capture well into the future.
Easy to sort out claims..
Before using We-Capture, we had a digital camera and would back the photos up onto a PC when the memory card was full. This back up process took some time and if we needed to find a certain photo we would have to go through every file until we found the one we were looking for. Since starting with We-Capture, it has helped greatly with any customer claims for product damage. We can now quickly and easily prove the condition of the product when we pack or unloaded a container. Because it is so easy to use, we have incorporated taking photos into more of our processes.
Taking extra photos easy..
We-Capture saves our staff hours a week by eliminating the need to transfer photos via SD cards and instantly organises photos of client cargo in a user-friendly web interface . The ease of use of We-Capture encouraged our staff to take more photos than with standard cameras, without the issue of replacing lost or damaged equipment.
SOME OF WE-CAPTURE'S CUSTOMERS