You know that awkward feeling when a client says
"It was like that when I picked it up!"?
That's what we take care of.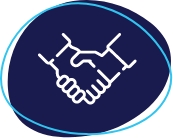 Increase trust
Put trust back at the forefront of your customer relationships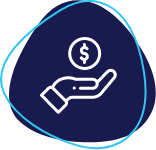 Reduce loss
Collect more $$ for damage without losing customers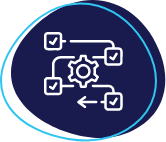 Refine process
Simplify your processes and add real, measurable value with We-Capture
Protect both your assets and your customer relationships with We-Capture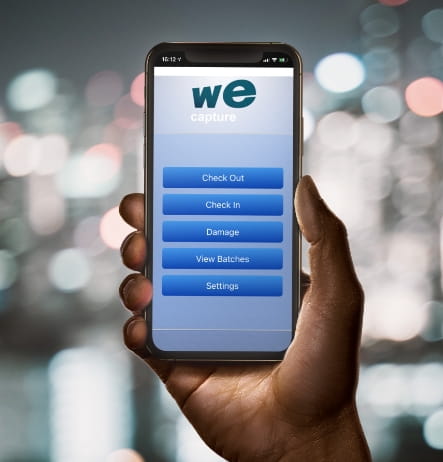 No more unpleasant and time-wasting conversations with customers about damage.
Everyone in the network has instant access to photos showing hires across all sites, resolving issues quickly.
Users report a reduction in overall incidents as customer care increases and arguments decrease.
Give the customer the ability to add back their own photos, completing the picture for all parties.
No more relying on out of date, paper-based condition sheets. Use We-Capture 'Sign on Glass' and give your staff confidence to better manage conversations about damage.
HOW WE-CAPTURE CAN HELP YOUR BUSINESS
DEVELOPED FOR EASE AND SIMPLICITY
Extremely simple front-end photo capturing with powerful backend web based photo management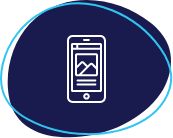 Convenience
Using the We-Capture app on a smart device, vehicle photos can easily be taken at pick up and drop off or during a repair process

Speed
Photos are taken quickly using your own customised guide sequence, referenced and stored on line, ready for easy access when required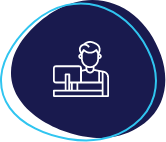 Transparency
Photos are brought up on a device at the counter to show customers and can also be linked to your Rental Booking System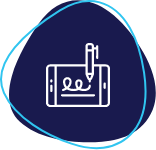 Efficiency
Add in other frontline checks and processes such as stocktake and create efficiencies by keeping everything on the same We-Capture app
PRICING
Try free for 30 days
From
$75
per month
or a low per fleet price.
Includes:
Customisation of your app and training
As many photos as required
App loaded to multiple devices
Multi access to stored photos
Ongoing innovations and updates
Email and Phone Support
THESE COMPANIES CHOOSE WE-CAPTURE
Staff Confidence
James Blond Rentals have been using We-Capture in our rental business for about 2 years now. Changing from a system where we noted prior damage on the contract has significantly improved the resolution of damage disputes. The staff have now got a system where they can confidently charge the customer for damages incurred on their rental. We would never go back to the manual system after using the We-Capture system.
Significant decrease in undetected damage
Like most rental companies we were constantly looking at how we could make the damage process more transparent for both our customers and our staff. We tested so many different options for years and then stumbled across We-Capture.   Since implementing We-Capture at the majority of our locations we have seen a significant decrease in undetected damage, have made the process easy for our staff and customers and most importantly have removed any conflict from that dreaded New Damage conversation.   I would strongly recommend We-Capture to anyone who is wanting to take the dispute of damage...
Read More
Great for trucks
We used to use digital cameras to take pictures which was slow and accessibility to pictures difficult. Sharing cameras and taking average pictures was a hassle for us. Since starting using We-Capture, we've found it especially great for our trucks as people do not know how to refill truck and with taking pictures of the fuel gauge and showing customers really helps. Easy access to pictures means we pick up a lot more damage and it's simple to use on multiple devices. We especially like being able to rent a vehicle from any location and all locations can view the pictures.
Everything time and date stamped...
Before We-Capture we were struggling to manage/catalogue  our vehicle photos, making searching for them a real problem when it came to sorting out damage issues. We-Capture is easy to use and all employees including casuals are working off the same platform. We can easily and quickly send date stamped photos over to customers which alleviates disputes and in turn ensures we are not out of pocket for damages.
Wouldn't be without it...
We have been using We-Capture since 2016, and haven't looked back!  The app has become an integral part of our process for our business and it was so easy to train our staff to use, we don't have to download endless photos and store them and We-Capture ensures that vehicle damage is well documented for our customers to compare before and at the end of hires.   The We-Capture team offer great support when required, and we highly recommend We-Capture!
Look back in history...
Simple, Easy and Efficient, We-Capture accomplishes exactly what it is created to do as well as building customer rapport. The web portal also allows opportunity to view the history of a vehicle throughout it's rental life and identify any issues.
Customers love it...
We Capture has given our customers confidence and transparency and gives us a competitive advantage. Our direct competitors don't offer this technology and we have had positive customer comments that we add greater value to the customer experience. I recently received comments from a customer who said this technology is a 'game changer' and has rented again from us again as he has transparency and confidence.
One way hires - no problem...
We have been using We-Capture now for over 12 months and are extremely happy.  We are a National Motorcycle Rental business and have staff using this tool in all our depots.   The app is very easy to set-up on devices and is also integrated into our rental software (RCM).  It is invaluable when we have motorcycles traveling from one depot/state to another to ensure that any damage is captured.  Our customers are impressed we do this and are confident we wont be charging them for pre-existing damage.
Many disputes settled...
We've had so many positive comments from customers saying how fantastic and professional it is using a product like We-Capture.  It helps safeguard both ourselves and our customers as we know exactly what damage is on the vehicle prior to hiring it out.  Many times it has helped settle disputes, so very worth while having this as a tool.  Very happy to recommend We-Capture, we wouldn't be without it now.
Recommended to others...
We-Capture has helped us completely automate our vehicle inspection reports, and also the communication with our travellers upon collection of a vehicle. The system is incredibly easy to use and we adapted it to suit our business. One of its best features is integration with our CRM. The system saves us huge amounts of time, admin and potentially awkward customer conversations - we have happily recommended We-Capture to many of our contacts through a range of industries!
Implementation and training a breeze...
We have used We-Capture for a number of years now and their software has been an easy and effective solution for tracking and monitoring pre-existing and new vehicle damage via digital images to the cloud. We use We-Capture for thousands of rentals per year including one-way hires between branches throughout New Zealand. Implementation was a breeze and our staff have enjoyed using the technology to make their job easier and our customers are happy about our professional approach to vehicle hiring.
Send images for Repair Quotes...
With these accurate, time stamped images, we have been able to settle MANY disputes with customers immediately. By simply bringing up the image of when the vehicle left, stops all arguments. We now use We-Capture to send images direct to repairers for quoting, saving hours of moving vehicles around.
Increased profit...
We-Capture has assisted our business in many ways and importantly our recoverable damage costs have increased, which is straight profit on our bottom line. Integrating with Rental Car Manager – our vehicle rental software provider – has also been a real plus, linking photos with the hire.
Great support...
I have found We-Capture very easy to use, requiring very little time to set up and then begin using. The team at We-Capture have been very responsive to modification and customisation of features to specifically suit our vehicle rental environment.
SOME OF WE-CAPTURE'S CUSTOMERS